Let's suppose you have already installed Hand2Note and started using it. Most likely you have experienced the important issue: which Hand2Note HUD is better to use? Do I need to configure the HUD myself? Or it's not worth wasting time and it's better to find a ready solution? We'll try to figure out in this article what is the best option for you.
Try default profiles
There are plenty of different HUDs for Hand2Note. First of all, there are two standard profiles in the program by default. When we say "profile" or "pack" we mean the set of stats, HUD, and popups. So in the beginning, you may use default HUD. It contains only the most basic and important information: nickname, VPIP, PFR, and a number of hands.
Create your own Hand2Note HUD
If you think default simple HUD is not enough for you, you may consider different options. Primarily, nobody will create a suitable HUD for you better than yourself. And given that Hand2Note provides you with flexible and intuitive tools, you can create your own profile.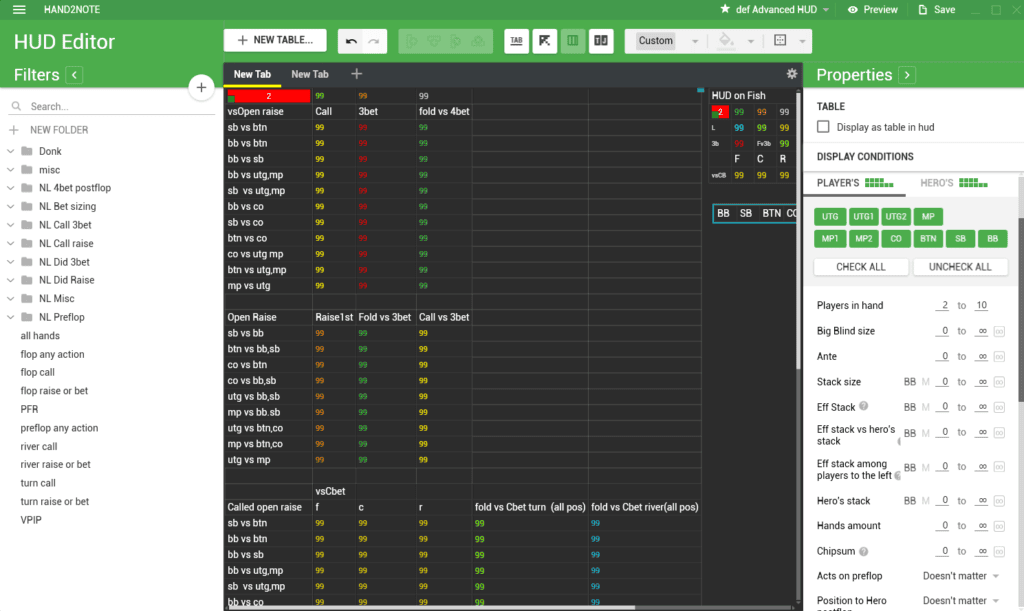 It's worth noting, even though the process of creating HUD, popups, and stats is not so complicated, it may take a lot of time.
Explore commercial HUDs
If you want to save time, you should pay attention to ready-made solutions. Hand2Note HUD&popup store contains the best packages for different game types. All the HUDs are made in collaboration with professional players and well-tested on a long distance. Also, all the profiles in our store are open for editing, so you will be able to modify them as you want.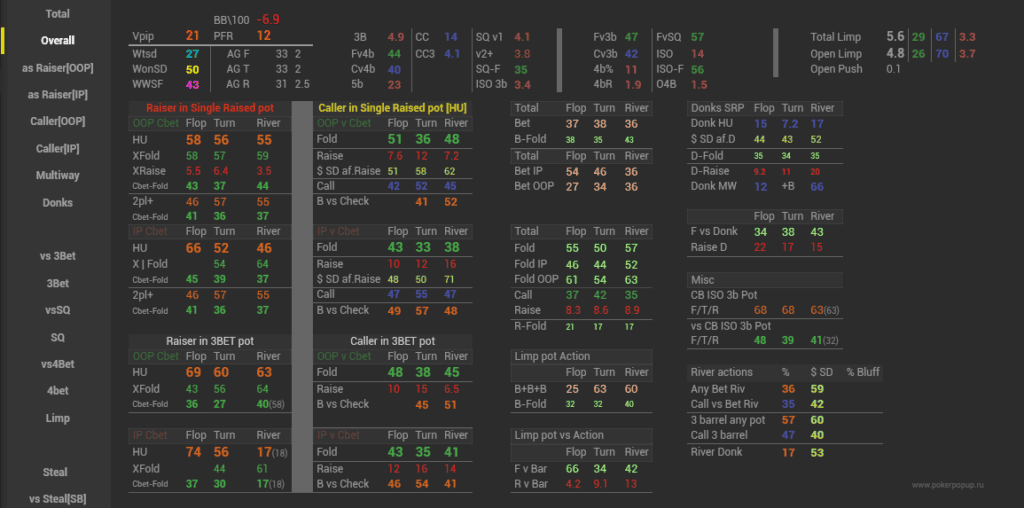 Order private HUD
In case you don't like any of the ready-made commercial HUDs, but still want to save time, you can order a private HUD. This option also would be great for the players who are going to switch to Hand2Note from other trackers. The professional team will design HUD according to your template. All the stats will be tested to make sure that everything works correctly.
Use automatic HUD
The last option in the list is Auto HUD. This is the new Hand2Note feature. It shows you the most relevant statistics for the current game situation automatically. You don't need to set up anything to make it work. It's a very useful feature, but most of the players use it as an addition to the main HUD. Probably default HUD + auto HUD will be enough and you don't need to search for commercial packs or spend time on HUD customization.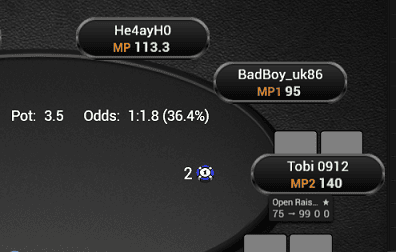 Auto HUD is available only on PRO subscription. So you can buy the PRO version with a discount to get access to that function.
Conclusion
There are many different HUD options for Hand2Note. You can:
use default HUD profiles;
create your own HUD with Hand2Note tools;
buy a ready-made pack from our store;
order private HUD;
use brand new auto HUD feature.
Pay attention to all possible options and choose the best HUD for yourself.