PokerStars is the world's leading poker room. If you want to play on PokerStars and use HUD, you should definitely take this matter seriously. This room has some unique features that you need to take into account.
Actually, PokerStars has:
the most challenging players pool in the world;
the strictest policy regarding third-party software.
What software has the best HUD for PokerStars?
Hand2Note is a new-generation poker tracker application. It provides you with the best HUD and popups for PokerStars, taking into account the above features of the room. And Hand2Note is completely free!
Simple HUD with basic data and a set of ready-made stats are available right after installation. You can also create your own HUD, popup, and stats using intuitive editors. And if you want to save time and get a professional HUD, pay attention to our HUD store.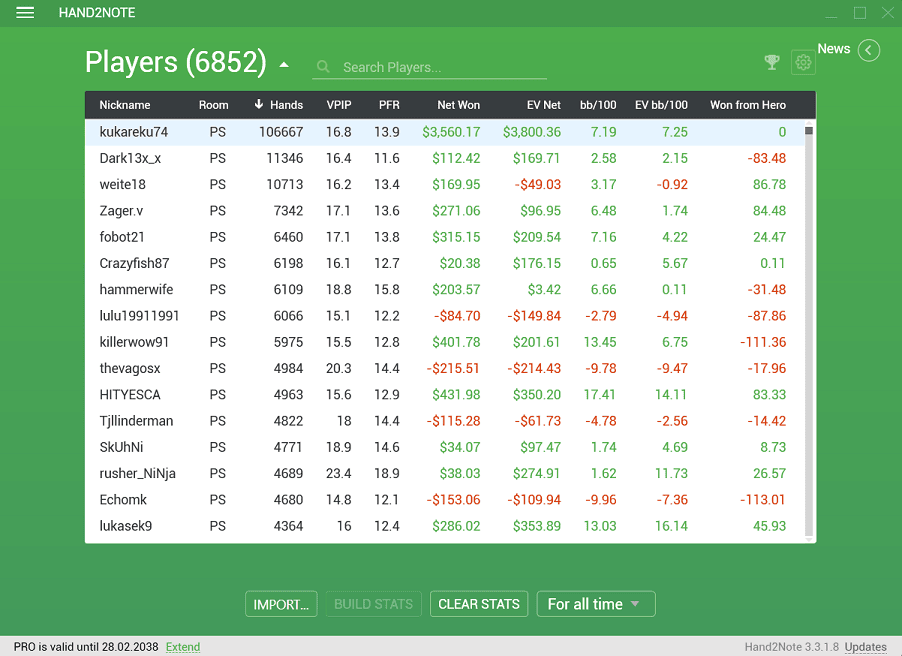 In addition to HUD, there is a set of other professional tools in Hand2Note. Take a look at our article, why it's worth getting a Hand2Note license. Please note, that positional and dynamic HUD is prohibited by PokerStars policy, but you still can use the rest of the mentioned in the article functions. And also, all the features are fully available outside the tables.
Is Hand2Note allowed on PS?
Yes, Hand2Note is authorized to use on PokerStars. This room has some restrictions, but all of them are applied automatically, so you shouldn't worry about it.
There are various packs for Hand2Note. Which HUD is better to use on PS?
Really, there is a large selection of different HUD and popups packages. How to understand which one fits your needs and is allowed to use on PokerStars?
You can safely choose any package from our store. Every product contains a few HUDs including ones that are compatible with PokerStars rules. Moreover, you can try every package for free for a few days. Just let us know which one you want to test, and we will send you all the needed files and instructions.
The most popular HUDs for PokerStars are Simple Cash and Perfect Cash.
Please note that you can get Simple Cash pack for free! Also, once you have Simple Cash, you may easily update to Perfect one by just paying the price difference.
How to run Hand2Note HUD on PokerStars?
Getting started with Hand2Note on PokerStars is very easy. Just run both programs simultaneously, HUD will appear on the PS table automatically. Check out our initial setup manual.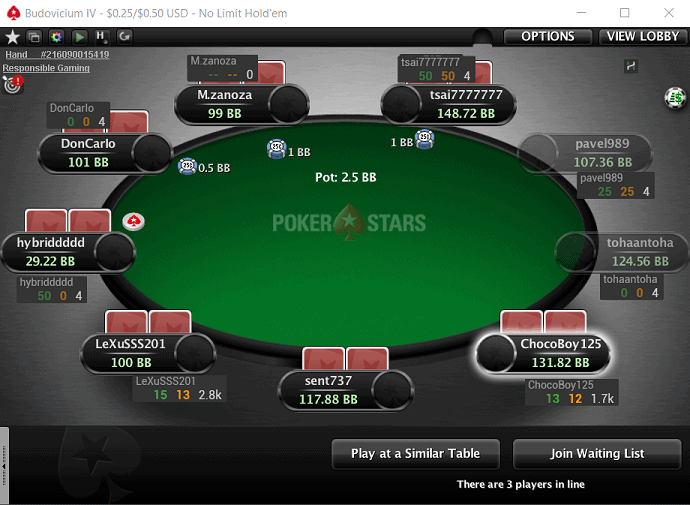 If HUD is not showing up, follow these steps to solve the problem.
What else?
Hand2Note has a lot of tools for players at any level. To extract the maximum potential from the software we recommend checking out our video course on professional Hand2Note usage.
If you are looking for a more personal approach, you can also take advantage of private training. They will help you quickly master all the possibilities of Hand2Note and increase your win rate.