Is H2N very different from other trackers like HM or PT?
At its core, Hand2Note is similar to Holdem Manager, Poker Tracker, DriveHUD and others. Basically, every poker tracker software allows you to display statistics on your opponents on the table. And also such programs usually provides tools for analyzing Hero's and opponents game outside the tables.
However, Hand2Note is way more faster, modern and advanced software than any other tracker. Why should you switch to Hand2Note now?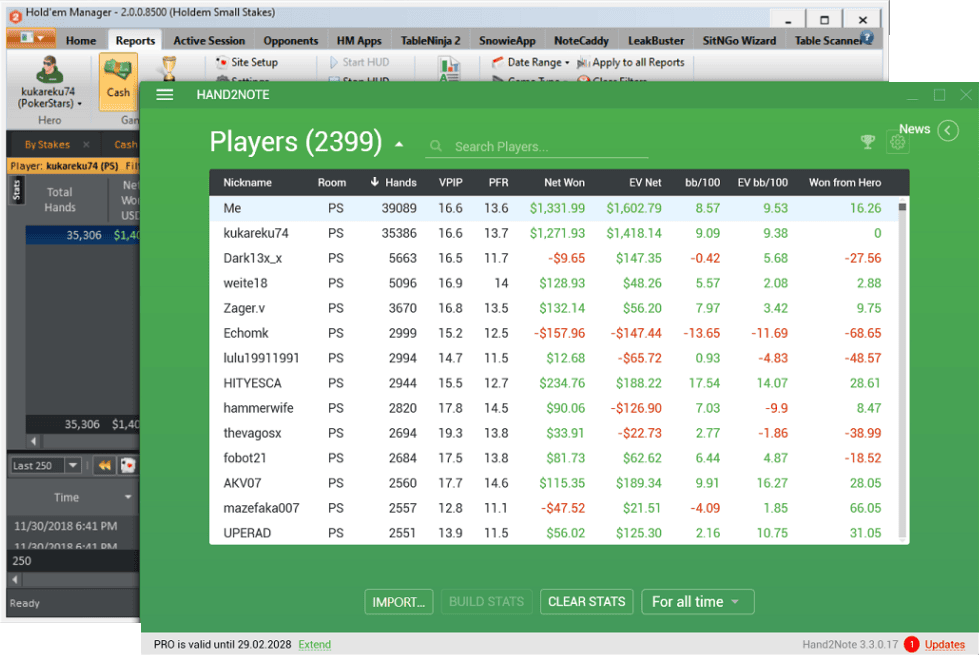 Alright, how to switch?
If you are playing with Holdem Manager or any other tracker, and you want to start using Hand2Note, follow these steps:
Download and install Hand2Note. Don't worry, you can use Hand2Note for free!
Import your database. After the end of the import, a list of players should appear in the main window. You can also skip that step.
Make the basic settings of Hand2Note and your poker room.
Start playing!
By default simple HUD with the most basic data will be displayed on every opponent at the table. Take a look at Hand2Note HUD selection manual to get more advanced HUD. You can also continue using the same HUD from previous tracker!
I want to learn more about Hand2Note
You can start from the general manual that contains basic description of all the functions. For more quick, smooth and efficient study of a new software, you can take a video course on professional Hand2Note usage.
You can also go through personal training to adjust to the new software as quickly as possible.
If you encounter any issues while using Hand2Note, try to find a solution in the appropriate section or contact customer support service.