Get private classes on professional Hand2Note usage. Adjust to the new program quickly and effectively. Get answers to all your questions. Use the whole potential of the best poker tracking software to increase your win rate!
Hand2Note coaching sessions will allow you to quickly learn all the features of the software, including Range Research. You'll also get personal recommendations how to use all the functions in the most efficient way.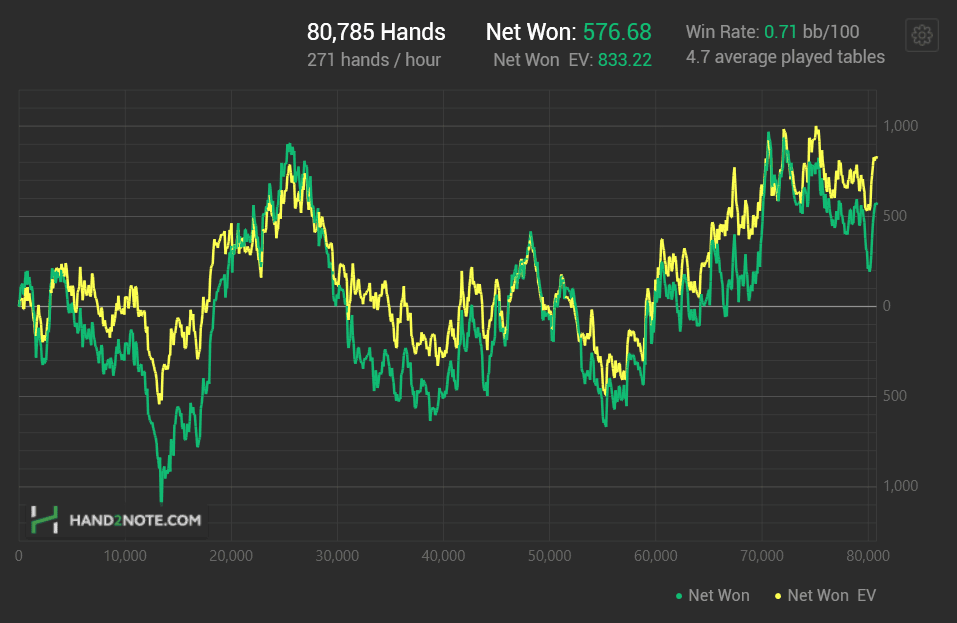 Please note, that you can get free Hand2Note coaching session if you buy a subscription with our promo code. You'll also get a discount for your purchasing so it's double benefit for the start.
Book
Schedule Appointment
You will be redirected to my profile on Getcoach.poker. There you can book a session, as well as find other coaches who provide consultations on Hand2Note usage.
FAQ
What will be needed for training?
Only TeamViewer and Hand2Note. Please update TeamViewer to the latest version (Help → Check for the new version). Check the detailed instructions how to start a meeting.
Can I record a video of the session?
Yes. And I usually record it by myself, so don't worry about it. You'll receive the recording of the class right after the session. Please note, the video is protected by copyright, it can not be used for commercial purposes, only for personal viewing.
If you have any questions left, please contact me.