After you got your GG Network poker hand histories imported in Hand2Note, you can start working with your database. The hand histories from GG Network rooms are anonymous, but you still can use all the amazing H2N analysis features to scan your game from all possible angles!
Tip: get special GGPoker Popups for efficient analysis
In this article we'll be using GGPoker popups that you can purchase in our store for $59 only. The package contains a complete set of necessary stats for effective analysis of your game and your opponents trends.
Let's start from the simple thing – open a popup for yourself by double-clicking on the Hero nickname from the list in the main window.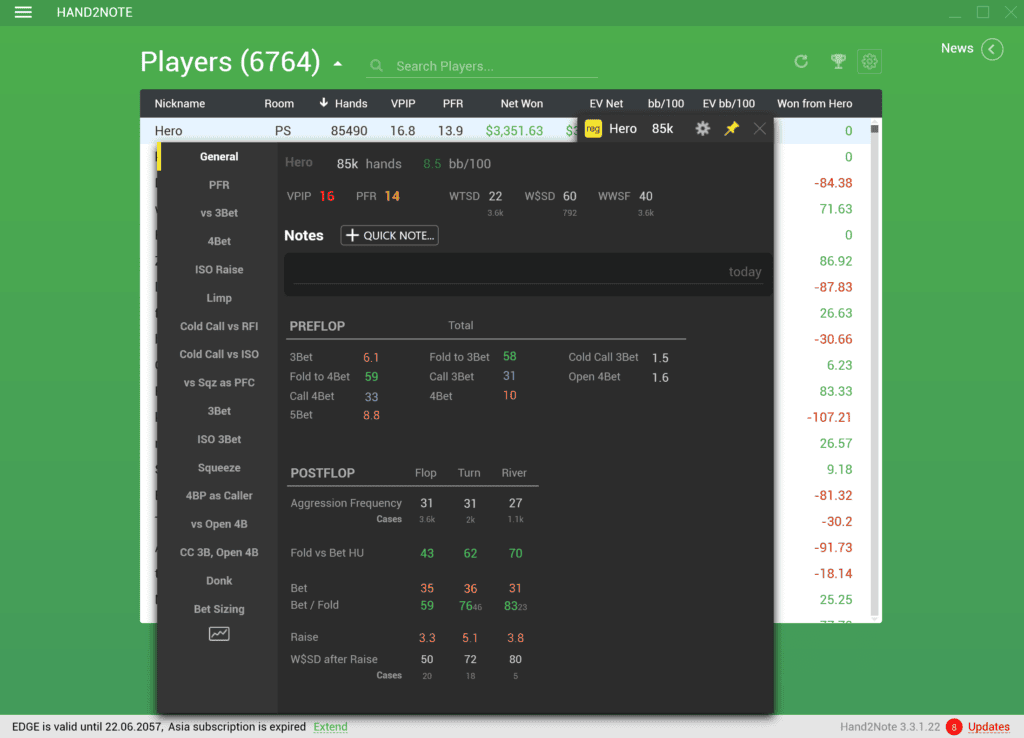 You'll see the general popup with all your stats. Besides the obvious stats values checking, use the extended popup feature: hover over any stat, and you'll see the additional popup with extensive information about this particular stat.
In the example below, we hovered over the Flop Cbet stat and instantly got a lot of extra information, such as bet sizing distribution, EV bb/100, hand strength range composition, and a list of actual showdowns: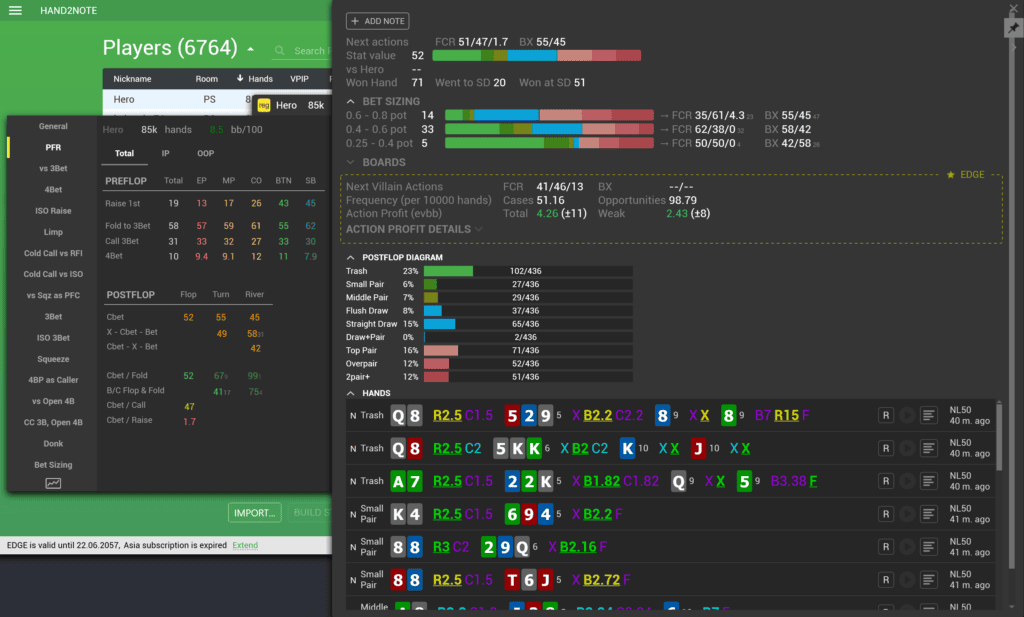 Tip: EDGE version unlock the full popup
The extended popups on stat will be party unavailable with Hand2Note free version. Purchase EDGE subscription to get a full access to the most advanced features. Use GGPOKER10 promo code to get an instant 10% discount!
Besides your own game analysis, you can also find leaks of your opponents. Unfortunately, you cannot check the certain players, as their nicknames in the database are random, but you can use the exclusive Range Research feature, which allows you to investigate the trends of the certain players' groups.
You can analyze the average stats and ranges of regs and fishes in various game scenarios. The possible spots to investigate:
what range passive fishes check-raise the flops with?
how often tight regs fold vs third barrel?
and much more.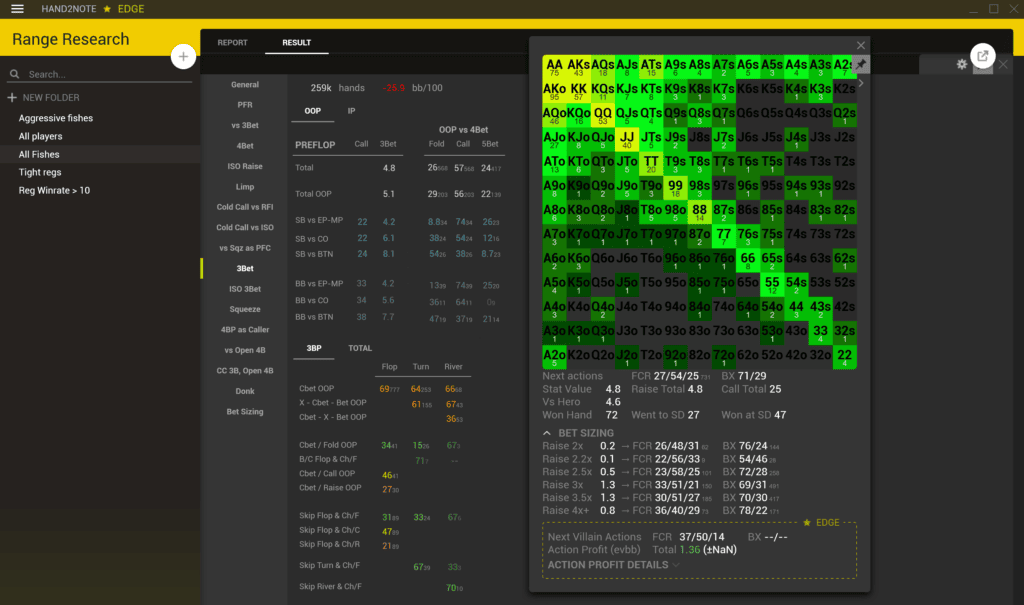 To learn more about Range Reseach, check the complete Hand2Note video course. Please note, that you can get this course for free if you buy an annual EDGE subscription with GGPOKER10 promo code.